Blog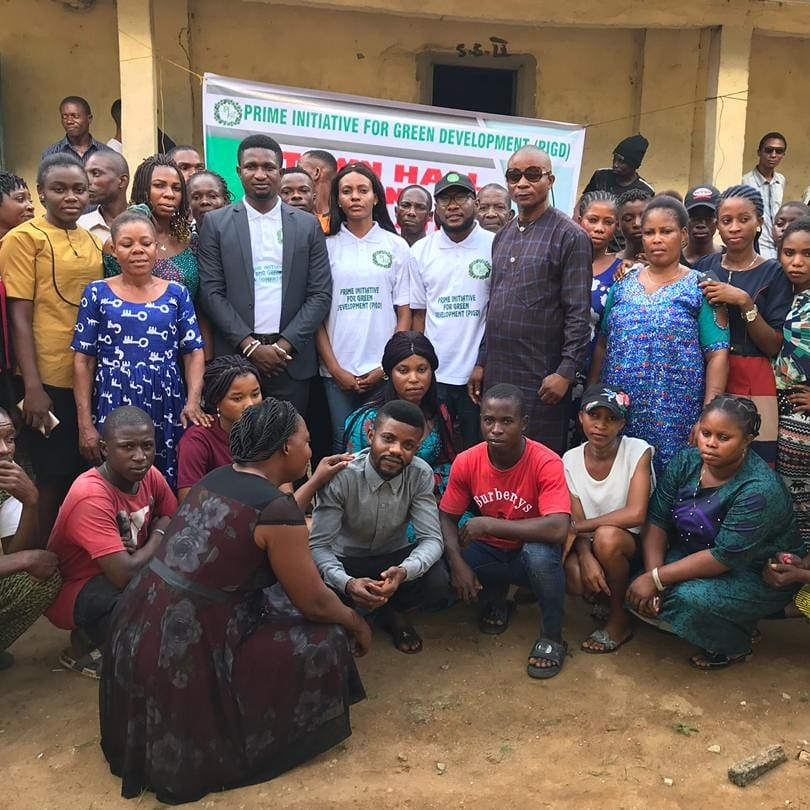 YOUTH-LIVEYHOOD-TRANING-ON-WASTE-CONVERSION-TO-WEALTH-IN-GOKANA-LOCAL-GOVERNMENT-AREA-RIVERS-STATE
Current global waste generation levels are approximately 1.3 billion tonnes per year, and are expected to increase to approximately 2.2 billion tonnes per year by 2025. This represents a significant increase in per capita waste generation rates, from 1.2 to 1.42 kg per person per day in the next fifteen years. However, global averages are broad estimates only as rates vary considerably by region, country, city, and even within cities.
According to the World Bank, Africa generates nearly 70 million tonnes of waste every year. As the income and spending power of the average Nigerian continues to rise, more goods will be consumed leading to even more waste.
A recycling project with a short term goal of converting all plastic wastes back to useable products and a long term goal of converting waste to alternative source of energy.
PROBLEM STATEMENT
Plastic waste generated and dumped carelessly in Niger Delta Region is on the increase and poses a great health and environmental risks. Pollution from these plastic waste especially burnt tyres can pollute the air, fresh water and render farmlands infertile thereby affecting food production. Recycling reduces waste dumped and leads to a cleaner, healthier and more sustainable environment.
PROPOSED SOLUTION
Collaboration with bodies who generate waste to collect the waste from the sources, this include fast foods, restaurants, hotels, hospitals, super stores, auto shops as well as homes.
Waste plastics instead of being trashed/dumped are brought to the factory, washed and passed through several processes to turn them into pellets.
These pellets are then sold to plastic manufacturing companies who use them to make new plastic products such as furniture, toys, electronics etc. These new products cost less than their counterparts in the markets (made from fresh resins).
Hold seminars to sensitize residents on the need to 'reduce, reuse and recycle' waste, the benefits of a clean and 'green' environment and howto conserve the environment.
Set a reward to encourage people to participate effectively.
MEASURABLE IMPACT
One of the visions of Prime Initiative for Green Development is to reduce waste dumped in the county by at least 40% by the year 2021.
Growth, Finance & Leadership
Recycling will provide employment, introduce cheaper (recycled) product alternatives in the market place,
Reduction of crime through effective engagement of youths
To introduce the resourcefulness of South-South youth, women and girl child into governance, business, education etc
Empowering the indigenes of South-South with financial authority as a solution to unemployment pandemics ravaging our society
Reduction of disease outbreak due to pollution from dumped waste and lead to a cleaner, greener and more sustainable environment.
Alternatives source of income for the low income earners while ensuring a cleaner environment. Families in the slum, surrounded by waste can begin to recycle their waste. Not only will they live in a cleaner environment, they will also make money from the reward packages. With time, word will spread thereby making a difference one person at a time.
SUSTAINABILITY
Though fairly new in Nigeria, a few recycling companies have been established in the last couple of years. We will capitalize on online promotion to inform the youth/general public on its activities. Environmental awareness seminars will be hosted in schools/work places to educate the general public on the advantages of recycling. Reward packages will be provided for recyclers. Ensuring customer satisfaction, continuous research to stay up to date with improving technology and constant training/retraining of staff will be ensure we are always ahead in the industry.
IDENTIFIED CUSTOMERS/RECIPIENTS AND MODE OF ENGAGEMENT
Our customers are residents of Rivers State and its environs because wherever human beings abide, waste is produced.
Social media, seminars and radio jingles will be used to create awareness. Our trucks will be used 3 times every week to pick up their waste. At the end of every month, they get their reward packages (based on the weight of their recycle) which can be in the form of shoppingvouchers or cash.
SCALING THE SOLUTION
Prime Initiative for Green Development intends to expand within two years to full scale recycling of other materials like paper, rubber, glass and begin to convert waste to energy by the year 2022. With constant research, improved methods and wide spread awareness, we intend to expand to all the states in Nigeria.
Please follow and like us: