Blog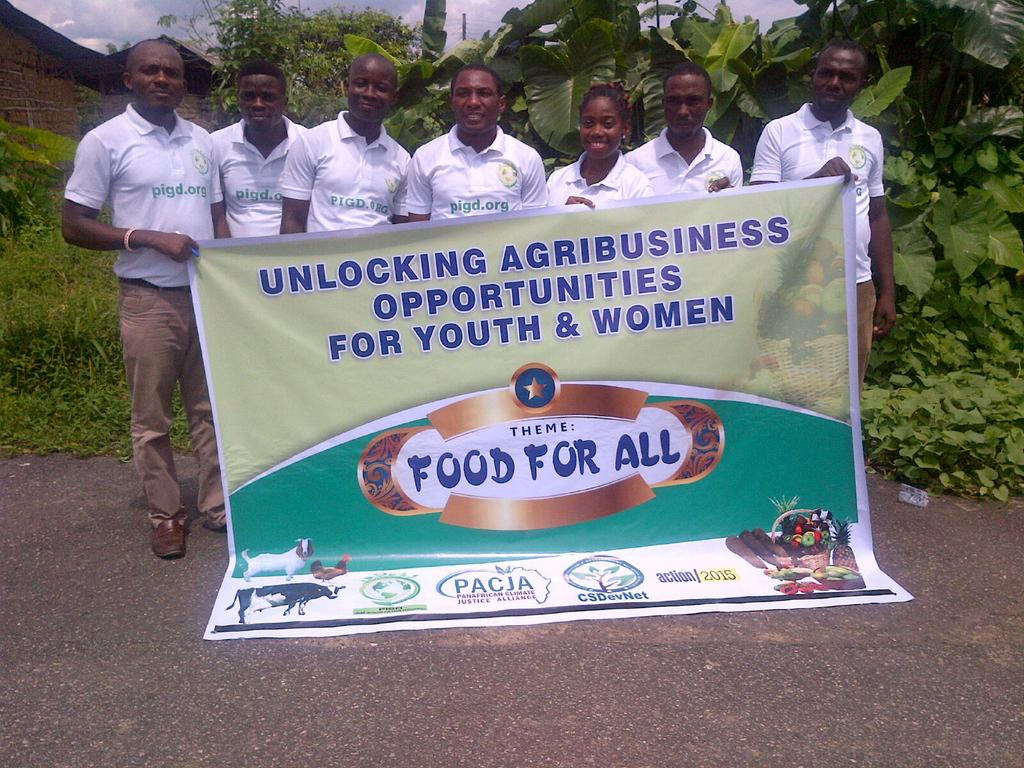 UNLOCKS-AGRIBUSINESS-OPPORTUNITIES-FOR-WOMEN-AND-YOUTHS-IN-OMUSE-COMMUNITY-HALL-ELELE-TOWN-RIVERS-STATE
Prime Initiative for Green Development (PIGD) in collaboration with Climate & Sustainable Network of Nigeria (CSDevNet), Pan African Climate Justice Alliance (PACJA) Oxfam Nigeria and action2015 Nigeria coalition yesterday celebrated world Food Day 2015 in the Niger delta region of Nigeria.
The event which took place at Omuse Community Hall, Elele Town, Rivers State sensitized the community on the unlimited opportunities available to women and youths in agriculture. Resource persons spoke on various topics relating to agribusiness and how the community members can take advantage of the abundant afro-resources in the community apart from oil and gas.
Lola Odeniyi, an Agricultural scientist expatiated on the various climate-resilient agribusiness models and the benefits to the society. She highlighted the business of agriculture and how loans can be sourced from a number of regional and international organisations.
Glory George-Best, also elaborated on the importance of youth involvement in agriculture, a key to unlocking the door to youth employment opportunities and and a exit route from poverty.
The Elele community represented by their elders commended the organisations for the choice of their community as hosts of this year's world food day celebration. They also called on the organisers to assist them in creating awareness on the pollution and environmental degradation being experienced in the community as a result of oil and gas exploration.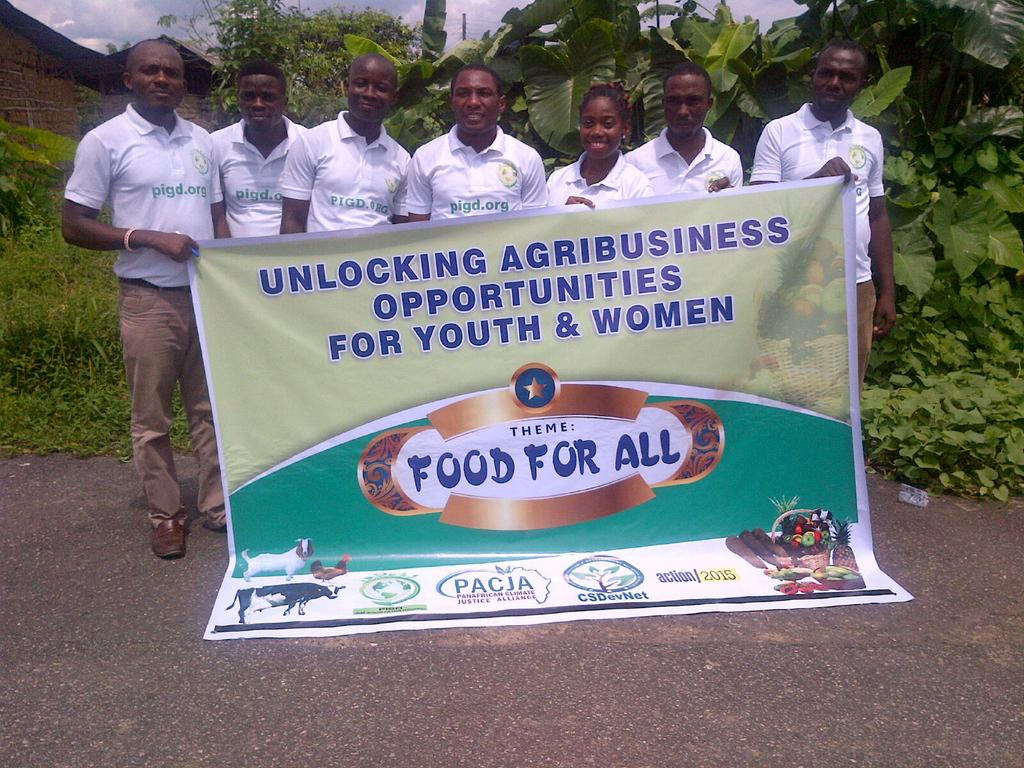 Please follow and like us: