Blog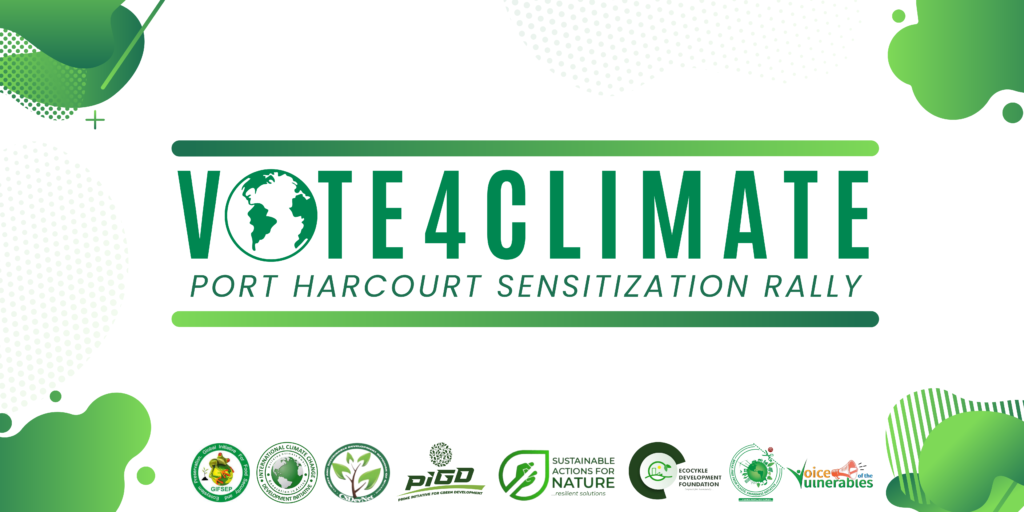 VOTE4CLIMATE PORT HARCOURT SENSITIZATION RALLY
The Port Harcourt Vote4Clmate Sensitization rally that held on the 11th of February 2023. The rally started from the Yakubu Gowon Stadium, Elekahia Port Harcourt.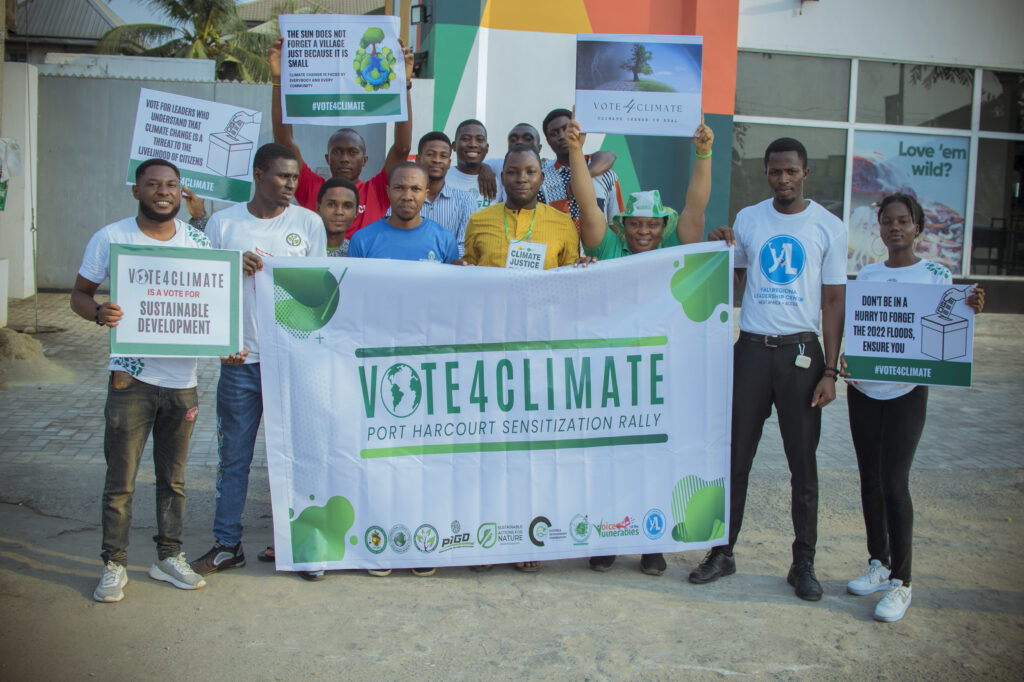 The objective of the sensitization rally was to enlighten residents of Port Harcourt on the need to vote for leaders with credible action plans. Policymakers can make a real impact on the country's climate policy, their decision in investing in clean and affordable energy, sustainable farming, and sustainable infrastructures can help Nigeria achieve her Net Zero target by the year 2060.
The Nigerian electorates need to know that just as infrastructural development and economic development are important so is the issue of climate change.
Prime Initiative for Green Development (PIGD) continues to collaborate with other civil actors to intensify the campaign for the right to safe air.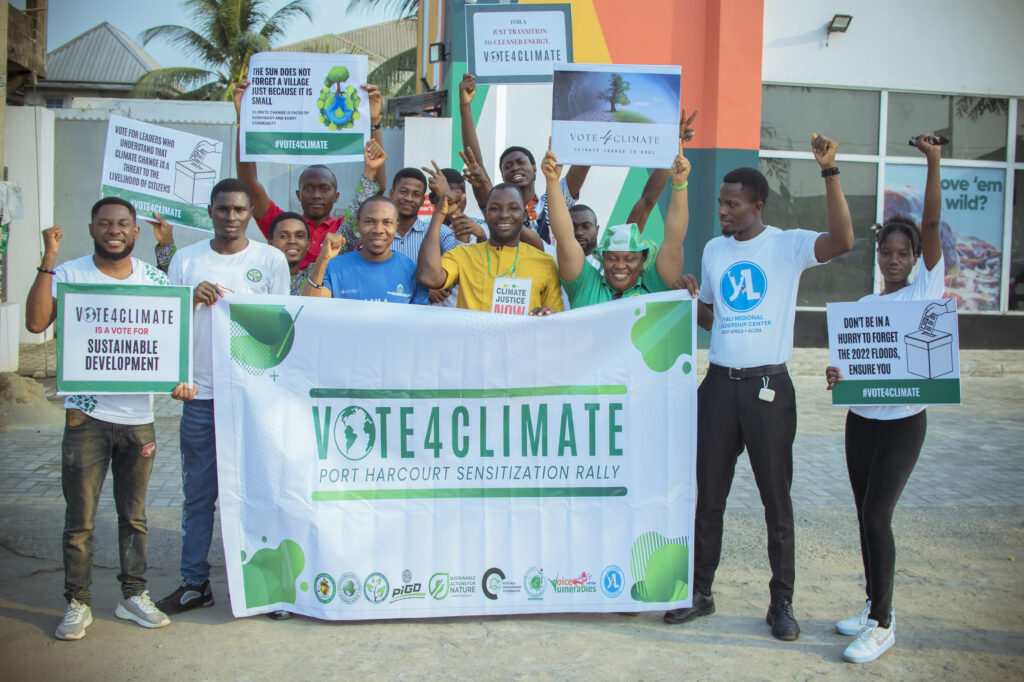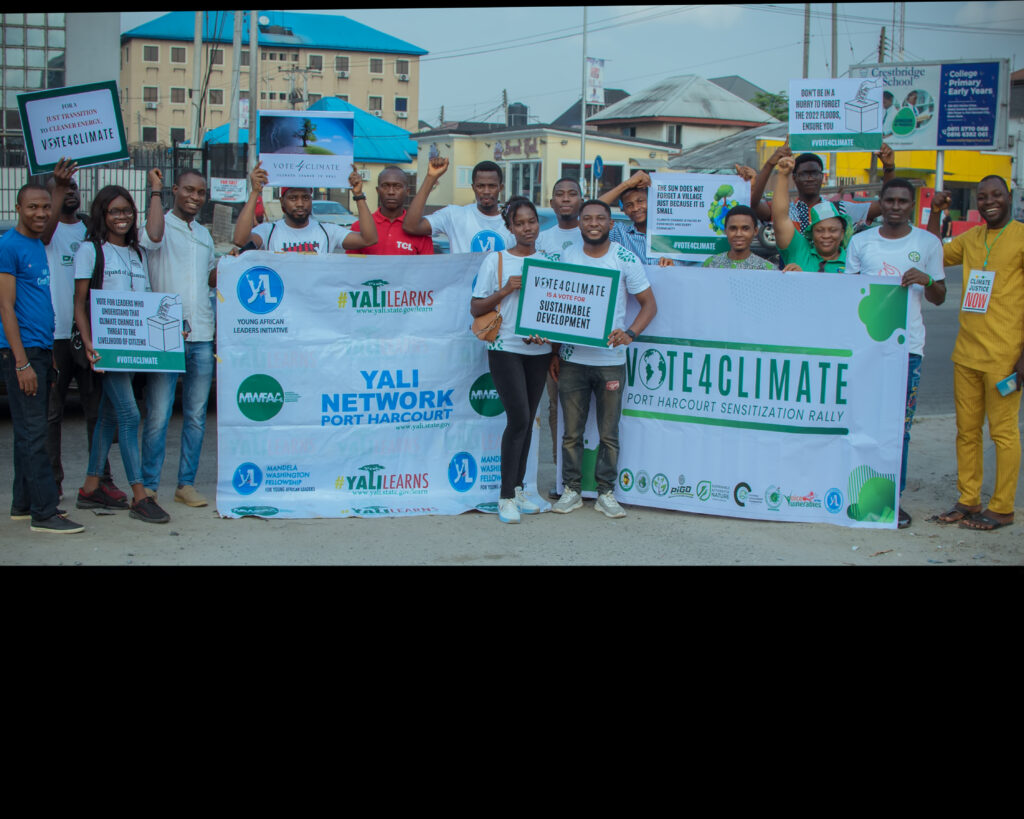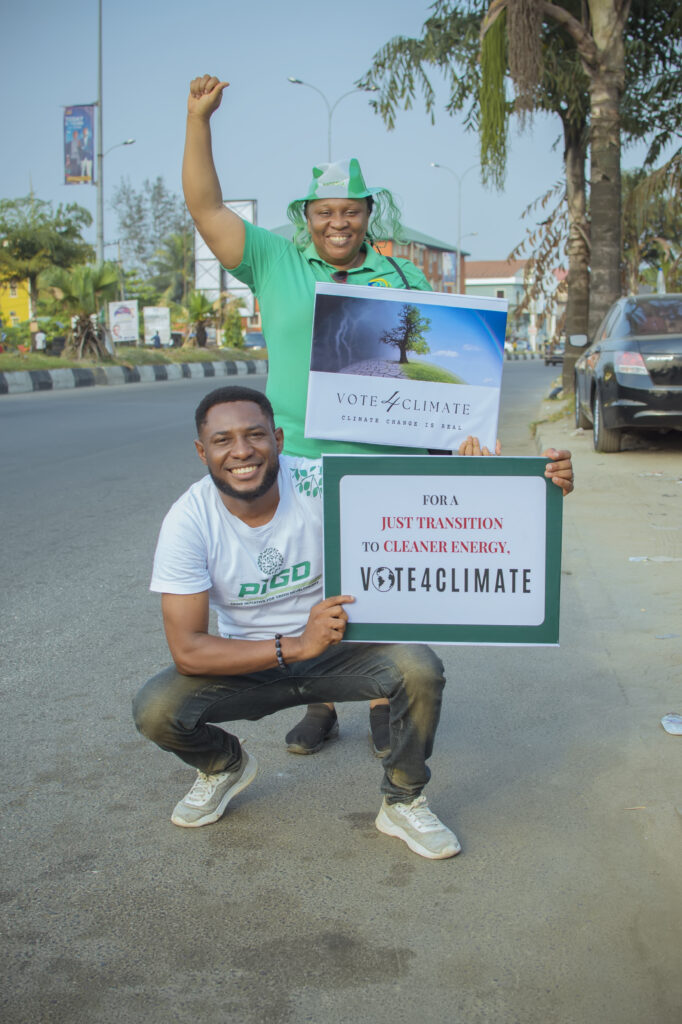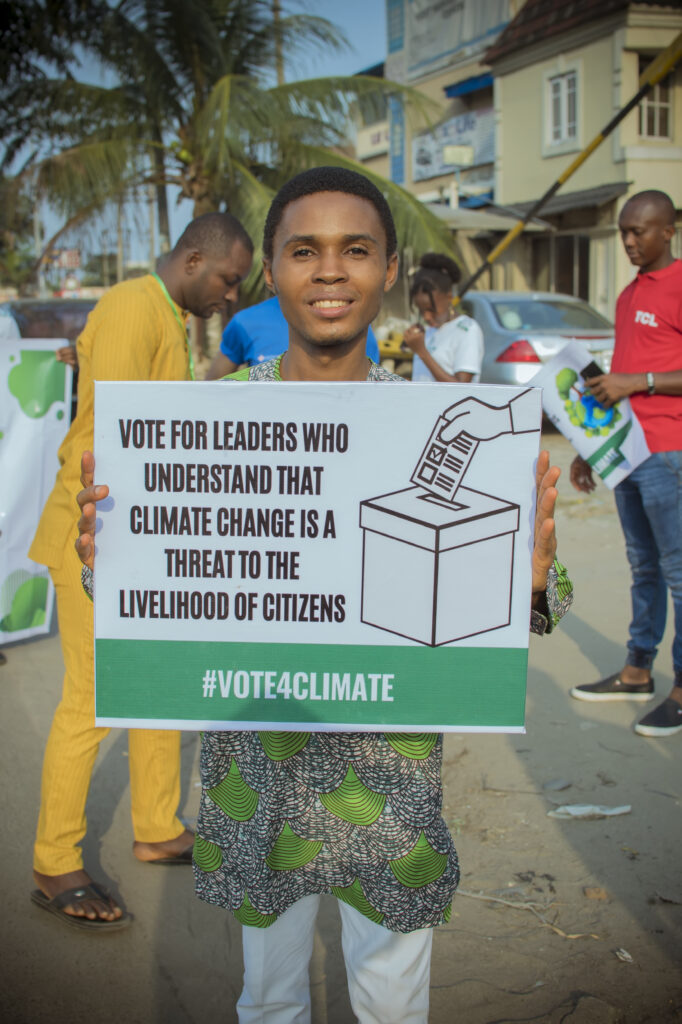 Please follow and like us: