Blog
PORT HARCOURT CLIMATE MARCH, 2023
On Friday, September 15, 2023, a group of Civil Society Organizations led by Sustainable Actions For Nature and Prime Initiative For Green Development, set out on a Climate Awareness March to campaign and sensitize the Nigerian people on the devastating impacts of climate change and the global call for solidarity among the populace in ensuring climate action.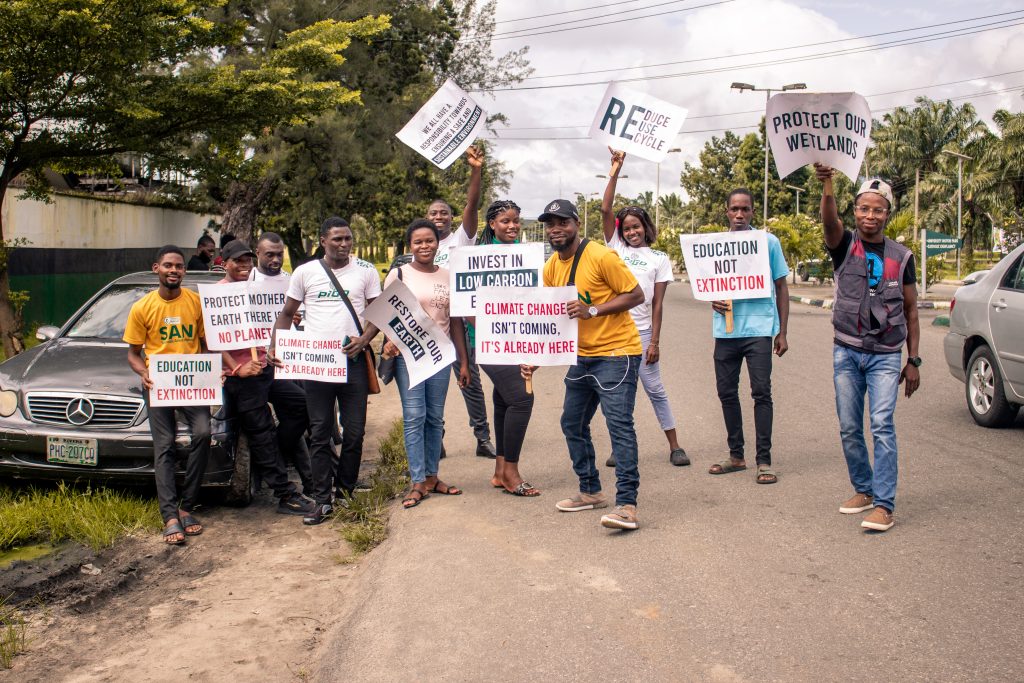 The march kicked off at the Rivers State University by 10am that Friday morning, with the team of advocates walking through the Ikwerre road axis of the city, holding campaign materials with messages like "Climate Change isn't Coming, It's Here", "Invest in Low Carbon Emission", "Reduce, Reuse, Recycle", "Restore Our Earth" and other captivating messages that capture the global drive for actions towards the protection and preservation of the environment.
Rivers State being an oil-rich state in Nigeria is home to a lot of fossil fuel activities and the resultant pollution such as oil spillage, gas flaring, and the proliferation of illegal petroleum refineries. These activities have led to the subjection of millions of residents to several hazardous living conditions and environmental problems that continue to plague the people.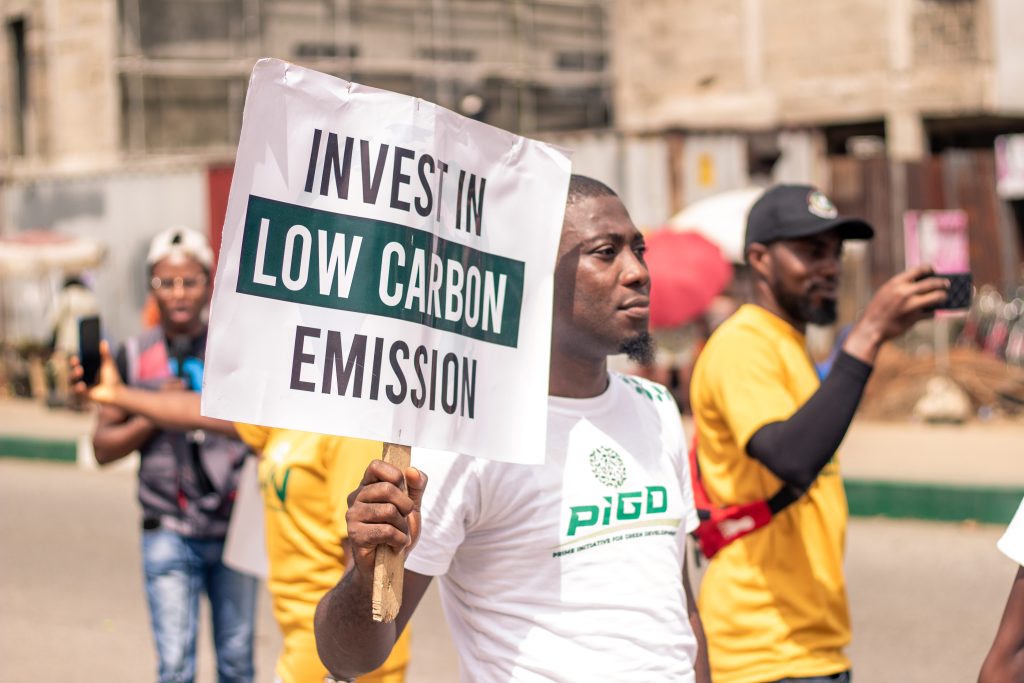 From shop to shop, through the streets, several interested onlookers had the opportunity to meet with some of the climate advocates and ask several questions regarding our sensitization campaign. It was our opportunity to help Nigerians see their role as citizens in ensuring that our governments are held responsible for implementation of policies that protect our environment and well-being.
This Climate Awareness March was a part of a National Climate March championed by the Urban Tree Revival Initiative and was another reminder that urgent actions must be taken to address the increasing realities of pollution and environmental degradation in the country.
The event was proudly supported by other organizations like Right Minds Leaders Network, YALI Network and Rivers State Hub.
Please follow and like us: