Blog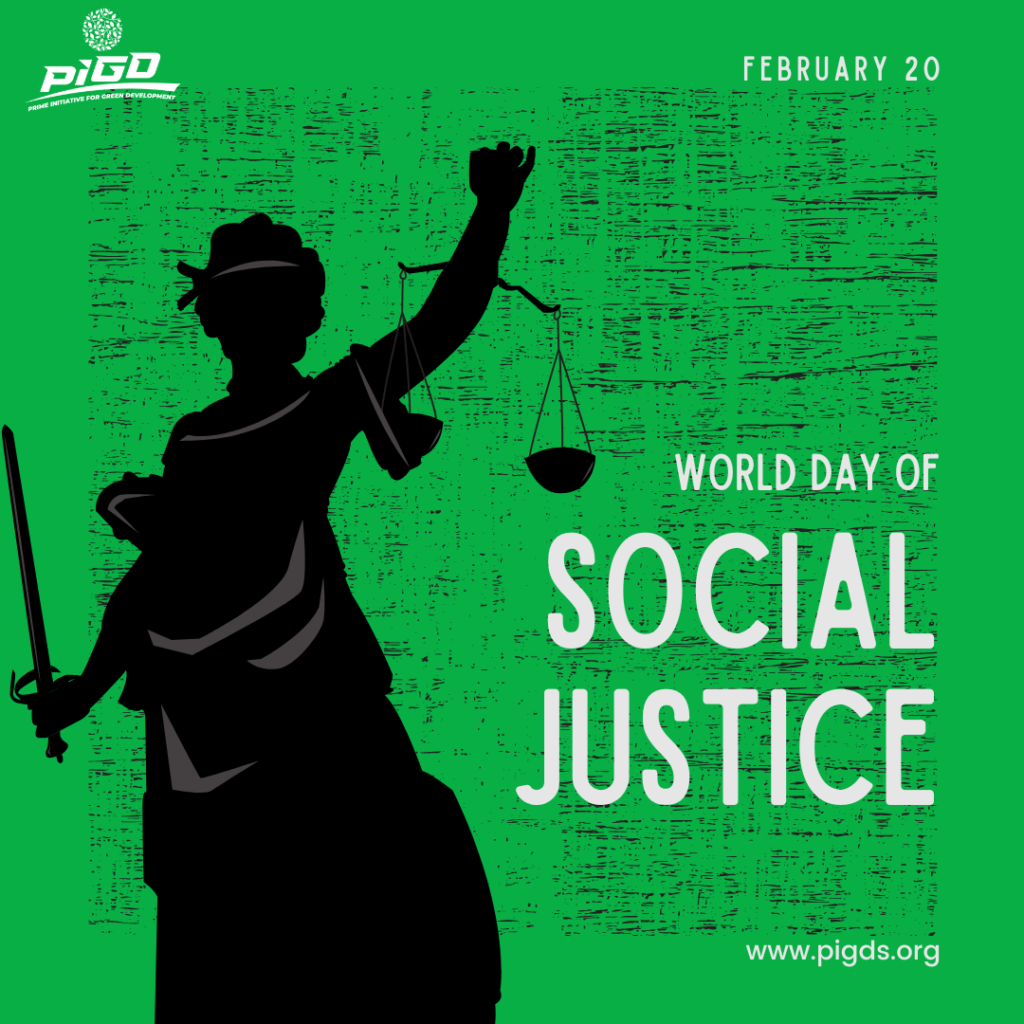 World Day Of Social Justice : A Call To Action
The World Day of Social Justice is observed every year on February 20, for the purpose of raising global voices against social injustice and tackling the ever-increasing problems of poverty and inequality in Nations and among Nations.
The United Nations General Assembly declared this date (February 20) as the World Day of Social Justice on November 16, 2007, and has since been celebrated annually.
This year's theme is "Overcoming Barriers and Unleashing Opportunities for Social Justice" which focuses on the recommendations of the United Nations (UN) to strengthen global solidarity and rebuild trust in governments.
The 2023 World Day of Social Justice provides an opportunity for the member states, youth, social partners, civil society, and UN organizations to discuss and take actions needed to strengthen the social construct that has been fractured by rising inequalities.
According to recent reports from the National Bureau of Statistics, a staggering 133 million Nigerians are multi-dimensional poor, that's 63% of the entire population. Once classified as the poverty capital of the world, the government of Nigeria has continued to increase efforts to boost its economy and the standard of living for its people. However, with more people slipping into poverty daily and a much worse estimation for the coming years, the time for action is now. It is worthy of note that the Country's current poverty index far exceeded the initial projection of the world bank for 2022. With over half of the population living in poverty, the experience of focusing on social Justice in Nigeria today is a matter of urgency.
In delivering his report on 'Our Common Agenda', the UN Secretary-General, António Guterres, warned against today's growing divide. He called for a more inclusive and networked multilateralism, to renew the social contract between governments and their people with a comprehensive approach to human rights. This unique opportunity for dialogue with governments, civil society groups, young people, United Nations partnering organizations, and other stakeholders on actions needed to strengthen social equity and protect the interests of millions of workers in the Country. The challenge of social inequality and the ever-increasing poverty margin among average Nigerians continues to contribute largely to the weakening of the labor market in Nigeria. This is because over 75% of the population is involved in different forms of informal labor without proper structures that protect them. A few months ago, a massive flood swept through several states in the Country destroying lives, farmlands, livestock, businesses, and properties to the tune of billions of dollars. Apart from a few humanitarian aids, little has been done to assist the recovery process for many. Prime Initiative for Green Development recently had discussions with some farmers within Rivers State and they mostly recounted the difficulty they're currently experiencing in tackling food production after incurring so
Please follow and like us: